Morre Morphine Album Review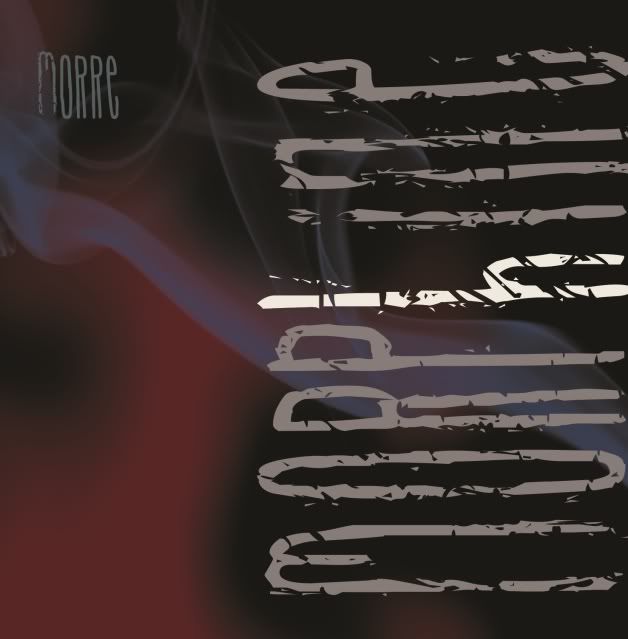 I have gotten this review out in a reasonable time frame...shocking! I generally let the
MORRE
albums stew in my brain, but I am used to them now and have been able to turn this review around in a week. AWESOME!
I have reviewed
MORRE's
other albums (
Out There
and
Contrast
). They are one of my favorites because they generally defy convention. The refinement in their albums represents a savoir-vivre that is just not seen among any other bands.
Most of my sexual experiences are with dirty girls who like to hang from their nipples and enjoy cum on their faces. But
MORRE
would be the raven haired beauty that spent summers in Turkey, Paris, and Bangladesh. Sex with her would be genteel and elegant. We would be making love, not fucking. That's exactly what a
MORRE
album does to your ears. They lay them down and enjoy sensually kissing them with Middle Eastern guitar work, orchestral strings, and pulchritude vocals. Yea, I had to look that word up. See what the band does to my vocabulary? They are turning this deviant into a Renassiance man.
Morphine
is the third album by the Toronto based band called
MORRE
. Each album has seen the band push the boundaries of their musicality and redefine the roles of classic rock and this record continues the tradition.
Morphine
opens with
House on the Hills
. The song brings back memories of
Johnny Cash's
simple country guitar, but
MORRE
only uses that as a base to build the rest of the song. You would never really hear a flute in country or even Rock N' Roll (fuck
Jethro Tull
). The song pulls the listener on this musical journey and they never really know where it's going until they get there. The song speeds up about 2/3 of the way through into this melding of Middle Eastern finger picking and cresendos to a strong drum bombast. You can almost forget that the song started out as a country ballad.
That's my favorite part about this band. I never EVER know where the song is going to go from the sound that it starts with.
MORRE's
ability to craft songs is far and away better than their contempories. They just get "it."
Take a song like
Hold The Candle
. The song is only four and half minutes long and it feels like
Stairway to Heaven
. The song, I am guessing here, uses a Mellotron. The use of a Mellotron indicates a certain knowledge of music that you don't hear often. Could you imagine
BUCKCHERRY
using a Mellotron? They probably think it's a sequel to the movie Tron.
The sweet beauty in this song climbs to the guitar solo, which is like a perfectly cooked steak. Sliding down your throat with the taste and discernment only found among the best chefs in the world.
There is a song, at the very least, for everyone on the album
Morphine
. If you like the bluesy, dirty rock like I do, a song like
Letting Go
would be for you. It has a thick guitar part outside the stanzas. The subtle distortion with a cool little Turkish riff helps create a memorable hook. And the dualing vocals between
Adrian Tonceanu
(vocals/guitars),
Igor Lazenbnik
(vocals/guitars), and
Tyler Koch
(backing vocals/drums) meld this rich tapestry of sonic charm.
MORRE is a sophisticated band that you don't have to be sophisticated to love. I have loved every album so far MORRE has put out, but is it possible to love one more than the others? If so, I love Morphine like it's my first born. The influence of Middle East and Far East music infused into the classic rock formula is a moment of invigoration.
My only problem is they don't tour the United States enough. The last time they were in the States was 2009 and they didn't hit Philly. Helpful linnks (
MORRE's
website
and where to buy
Morphine
(
CDBaby
)

Trackbacks